Past projects
A quick look at some of the projects we're proud to have worked on with our friends and partners. You can find a full list of the clients we've helped over the years here.
We helped take an embryonic trading idea mainstream with a distinctive positioning, clear strategy, a fresh identity and bold communications to take advantage of legislative change to win new mandates, improve liquidity and upscale the platform significantly.
Brand positioning
Proposition development
Brand Identity
Communications
Web development
We showed how an idea for improving the way mobile devices stream video could apply to any cloud-based business to help tech start-up Quiptel redefine their product story, develop a new identity and secure additional investment to expand into new territories.
Brand positioning
Proposition development
Brand Identity
Communications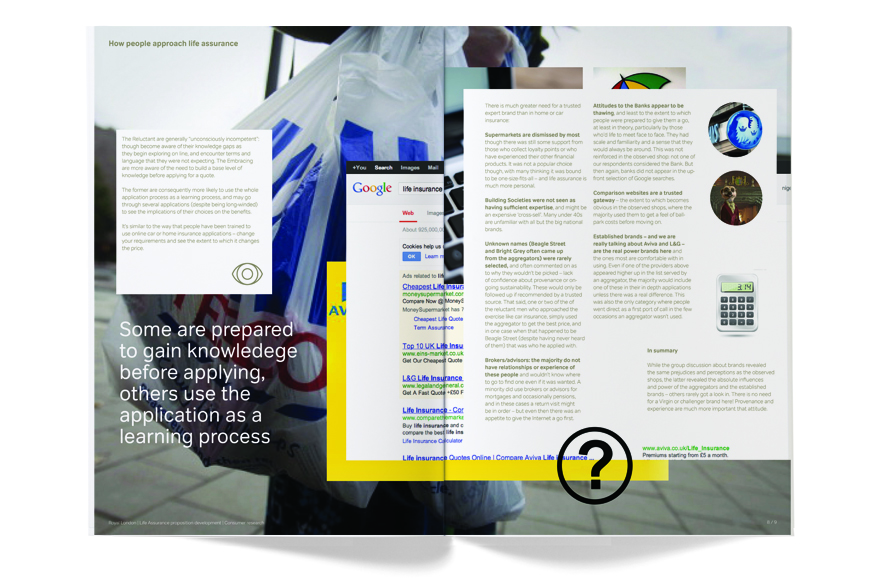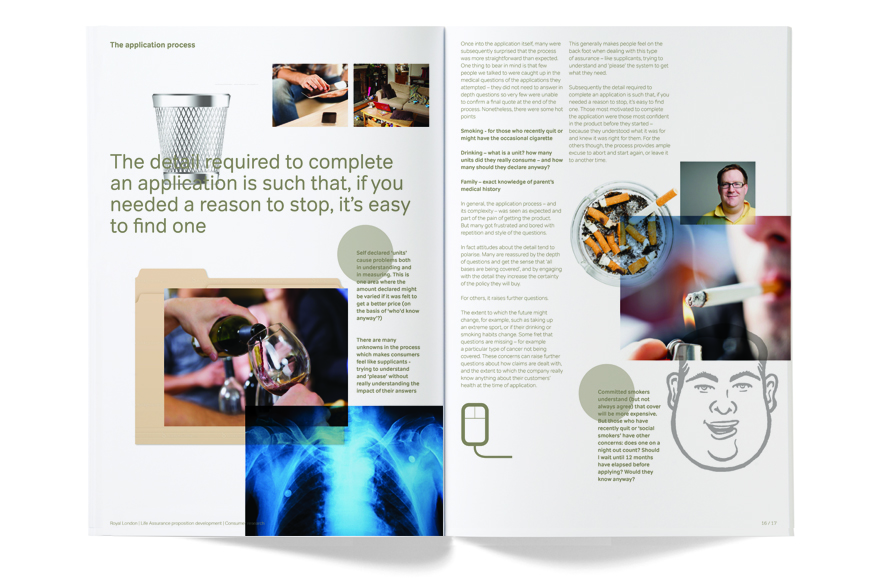 Having carried out an extensive qualitative research programme for Royal London's General Insurance business, we helped bring the insights and recommendations to life for the wider insight and proposition teams by designing and producing a short film and visually rich document to share the findings and act as a permanent reminder of their customers' different needs.
Qualitative research
Film production
Writing
Design
We worked with our friends at Gameplan to help sharpen The London Eye's sponsorship proposition. Identifying the key themes that define the London Eye experience, we helped shift perceptions from a highly rated visitor attraction to a global icon and the face of 21st Century London.
With a bespoke suite of material – incorporating elements of their corporate identity – we created a highly visual and professional sponsorship pack that reflected the brand's commercial rights valuation, bringing in a new partner for 2015.
Proposition development
Writing
Design
Zurich are looking to develop a stronger suite of insurance products, both to meet the needs of today's consumer, but also to leverage their expertise, particularly in unemployment, accident, sickness and whole of life. We were asked to develop a full new product development programme, anchored in primary consumer insight.

We began with a broad UK quantitative study to identify needs and attitudes, and provide the basis for sizing and segmenting the market. Collaborative product development and market sizing will be followed by focused qualitative research to validate hypotheses, finalise product specifications and pricing and refine brand design and communications.
Strategic planning and research
Product development
House sharing can be daunting prospect, riddled with perceptions of shoddy properties, awful housemates and unscrupulous landlords.
Established to cater for like-minded young professionals working in London, we developed a positioning to address a tenant's needs and fears by developing the idea of sharing a side of London only experienced within the immediate vicinity of each property. This not only helped people engage with the idea of house sharing but also build their confidence to view and take up tenancy, helping make house sharing a lifestyle choice, not a last resort.
Brand positioning
Proposition development
Brand Identity
Communications
When Gameplan were brought in to help The Jockey Club look for a new brand sponsorship partner, they asked us to help bring the proposition and sales collateral together in a professionally presented way. We developed the key message framework to draw out the most compelling benefits for potential partners and worked within their brand and visual identity framework to create a fresh and engaging marketing approach.
Proposition development
Communications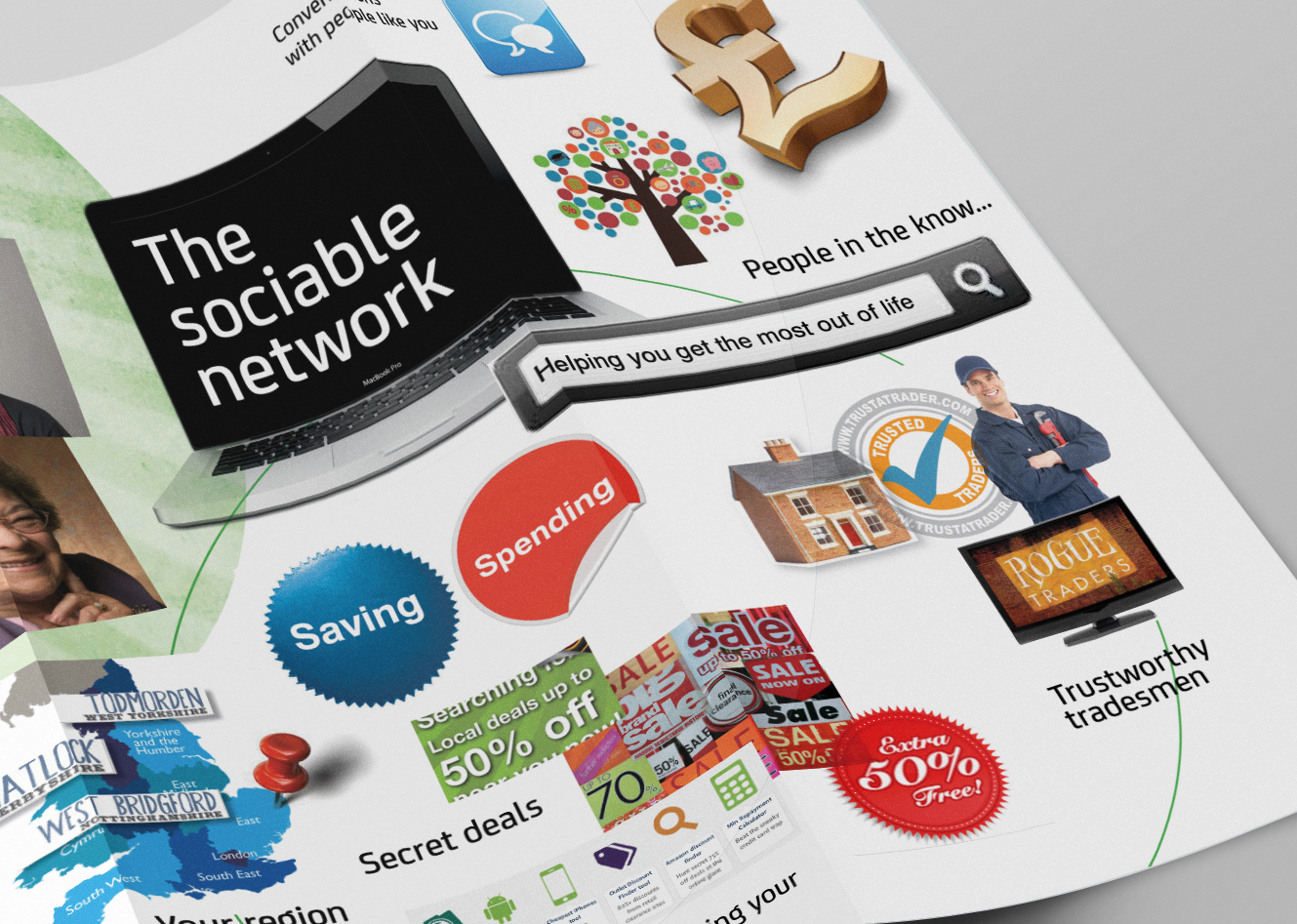 While older consumers are increasingly 'on-line' they have not embraced social media as enthusiastically as younger people. Yet their interests are innately social: travel, well-being, personal safety and long term care are all issues that demand discussion with like-minded people. We needed to understand not only how and why older customers might engage with social media, but also understand the role our client might take to make it happen.
Through a series of client workshops we developed a series of propositions and creatively brought them to life. Using focus groups and depth interviews to interrogate, improve and refine the ideas we created a clear pathway for Engage Mutual to develop a more compelling on-line presence for its older customer base.
Strategic planning and research
Proposition development
Creative stimulus
McCrow
When the artist McCrow announced himself to the world with his hugely successful exhibition History Interrupted at the OXO Tower, we were part of the team that helped put it together - literally! Having helped define and write McCrow's own story and personal journey that led him to his controversial medium and single-minded message, we followed up our identity and early creative work with the launch of his charity, One Less Gun.
We're now helping to develop an innovative new campaign targeted at the film and gaming industry, Gun Neutral, to take his message to a wider audience. You can find out more about his art and charitable campaigns at his websites mcrowart.com and onelessgun.com
Proposition development
Brand strategy and positioning
Brand Identity
Writing
Design
Communications